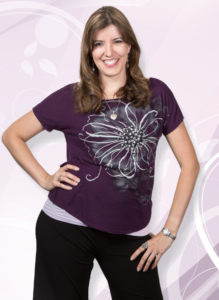 Lacey Clifton, MSEd, a native of California's central coast, has dedicated her life to what she loves most: Technology, Arts, and Teaching. Today she serves as an Instructional Designer with a focus on educational media technology.  She is an expert in social media and the social, co-constructive learning is offers.   An ambitious person by nature, Lacey received two Associate's degrees in 2003 from Ventura College. Soon after in 2005, she earned a Bachelor's of Arts Summa Cum Laude in Theatre Arts from Old Dominion University, and was awarded the Faculty Award of Excellence and Outstanding Student of the year from her department, along with many other academic honors. In 2007, Lacey completed course work in Early Childhood Education and Teaching from Central Texas College. At Cuesta College, she continued her studies with Business Coursework and Psychology. In 2018, again with Old Dominion University, Lacey completed her Master's of Science in Education degree in Instructional Design and Educational Technology.
Before, during and after her times in college, Lacey has worked in many jobs that have allowed her to grow her skills in being detail oriented, organized, and a people person. While still in middle school, her first official job was as a Peer Tutor. Years later, she became a Lead Camp Counselor at Ojai Valley Inn & Spa, and a Baby Program Designer and Instructor for Stars and Stripes International Academy in Japan. These jobs gave her the opportunity to experience the joys of teaching and helping others. Furthering her leadership experience and passion for the field, she has even worked as an Acting Teacher and Stage Manager for various theatres and academies. Using her love for social media and technology, she has worked as a Marketing and Communications Director, Coordinator, and Project Coordinator. By successfully holding employment with organizations such as MediBid, Inc., Retail Anywhere, Inc., and NetSuite, Inc., Lacey was able to develop a keen eye for computer-delivered mediums, which has allowed her to grow in her career and also start her own business.
Now with current experience as a Graduate Research Assistant for Old Dominion University, and a Creative Director with MoneySmart Business Solutions, Lacey is accomplishing all of her career goals. In her own company, Chicadita, she works as a Social Media and SEO Instructor. Her years of dedication have made her a compassionate and ethical leader. Those years have also allowed her to volunteer with organizations such as PAWS, also known as Pets Are Worth Saving, located in Yokosuka, Japan. Here, Lacey worked as a Neonatal Kitten Mom and served on the Board of Directors. She currently volunteers time to the local chapter of the SCORE Association for training and her social media prowess to a research fund of the Winn Feline Foundation.  The diversity in her work, volunteerism, and education have helped her to gain new skills, meet people of different cultures and also learn the art of patience. From day one, Lacey has always had a goal of helping others. Now with numerous awards under her belt and a new degree waiting for her, she is more prepared than ever to share everything she has been taught, in order to help others succeed professionally and personally.
---
Find Lacey Clifton on Google+
Find Lacey Clifton on LinkedIn
---

Lacey's Personality Traits:
Worktraits Behavioral Style: TDFnE
T = Tracker, Detail Oriented
D = Decision Maker, Leader
F = Facilitator, Patient
n = average barometer marker
E = Encourager, People Person
My behavioral style demonstrates I am extremely detail oriented.  I figure problems out and go through procedures step-by-step.  And although I am one of the most patient people you will ever meet, I am a leader and not a follower.  This means I listen before I act.
Worktraits Core Convictions: ADBnC
A = Ambitious, Achiever
D = Disciplined, Goal Oriented
B = Believer, Ethical
n = average barometer marker
C = Compassionate, Dedicated